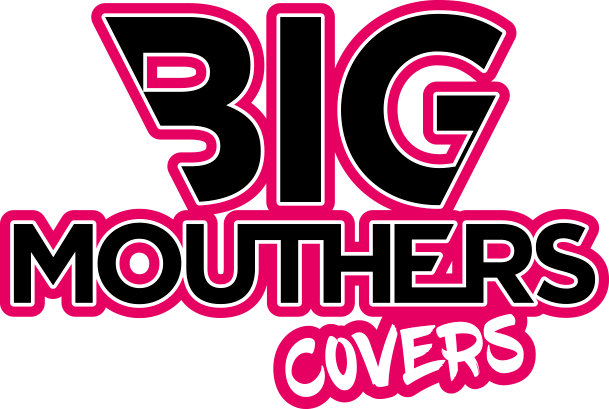 BIG MOUTHERS nació como banda de covers, llevamos cerca de 800 conciertos a nuestras espaldas, y aunque hemos tenido la ilusión de mostrar nuestra propia música, sacando a la luz el primer disco de temas propios 'Wishes', acompañado de una imagen renovada de la banda y nuevo logotipo; no vamos a abandonar nuestros conciertos de versiones internacionales que tantas grandes noches nos han dado.
Por eso hemos decidido adaptar nuestro nuevo logo, a nuestra faceta de covers para los conciertos de versiones.
Bienvenidos también a Big Mouthers Covers.
BIG MOUTHERS was formed as a cover band and we've done around 800 shows in the last 4 years. Even though we want to show the entire world our own music with our album WISHES, we will not stop playing covers!
With a brand new logo, our cool looks and our covers, we will make you move and sing all the Interantional hits we play on stage every weekend.
Welcome to Big Mouthers Covers too.